KOS
Light in its most beautiful form.

A symphony of form and rhythm.

KOS develops a very special magic when various sizes and arrays are combined. The integrated height adjustment and infinite positioning in our ceiling track allow you to personally compose endless different lighting designs with the rhythm and harmony you desire.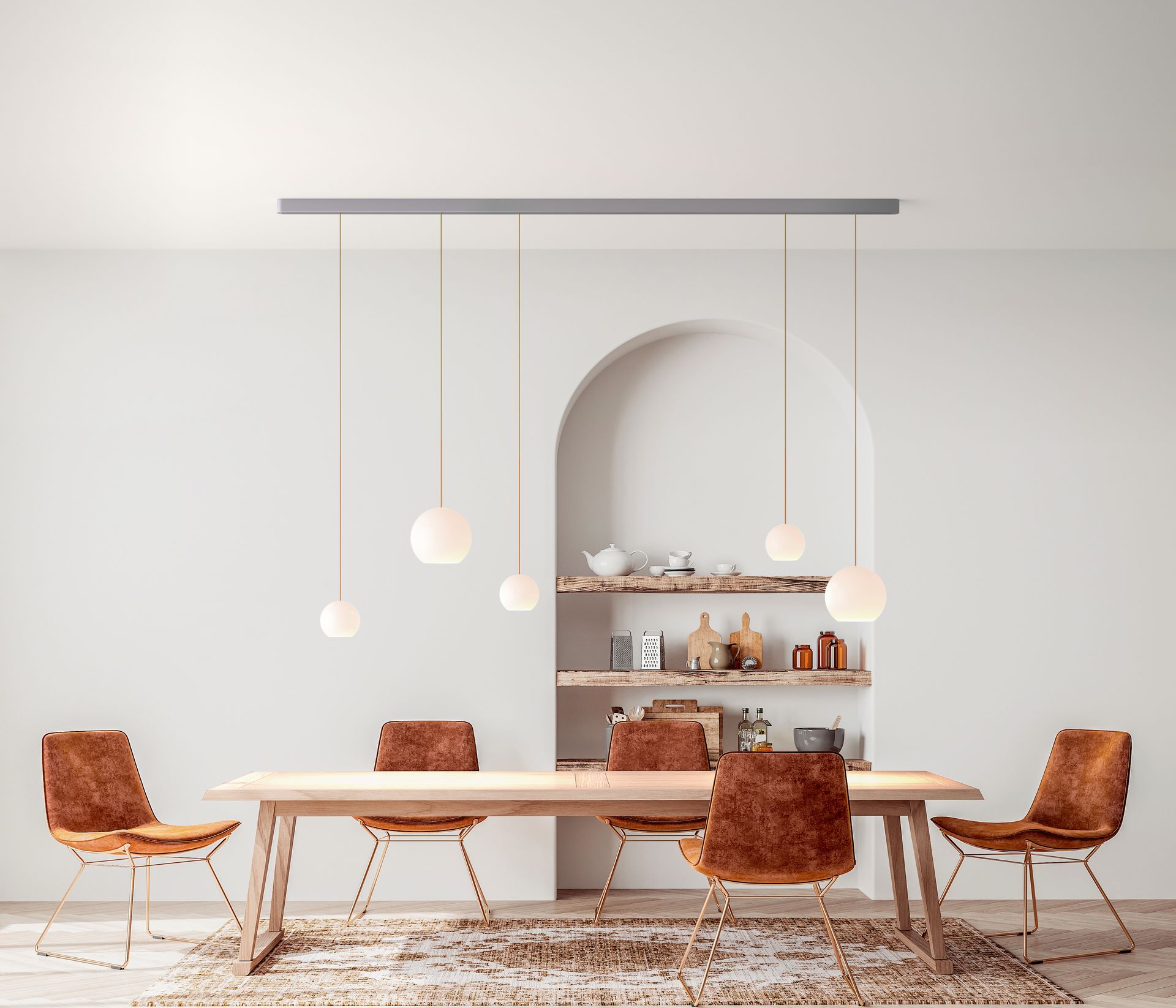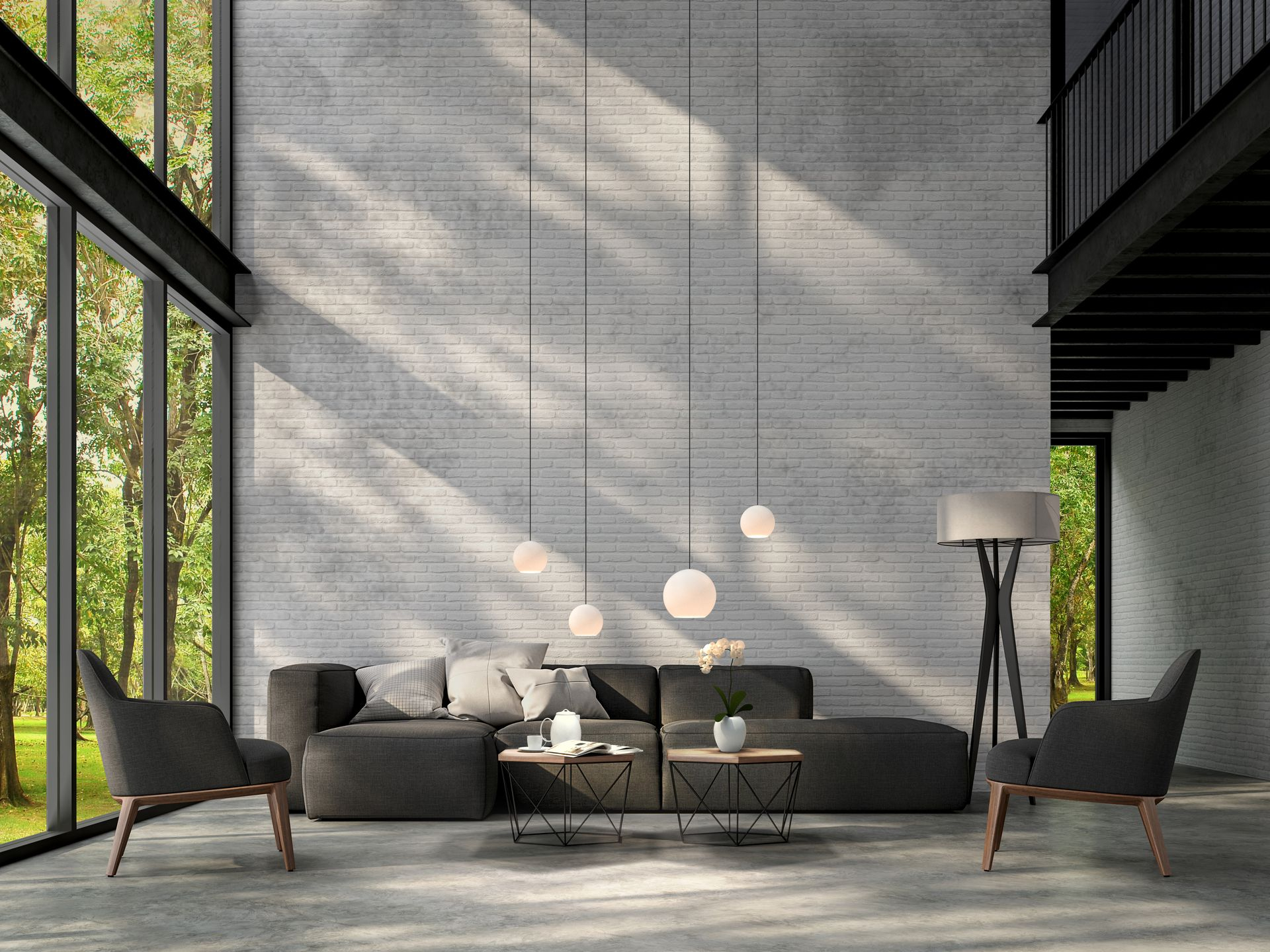 Creating spaces with light.
Ingeniously directed light illuminates the KOS opal-glass globes from within, making them glow in a soft white. Their elegant form is accentuated by the perfectly sculpted light, and not dissolved by a glare as is so often the case with round lamps. With its 126 LEDs (L version), the KOS exudes an impressive brightness, which it gently radiates largely downward, keeping the rest to put itself in the best light.​​
​Die gelungene Verbindung aus Hightech und Handwerk.
A blissful fusion of high-tech and craftsmanship

.



Each luminaire is a unique piece.


KOS' electronics, with more than 100 high-performance LEDs and modules for smart control, are made in Germany with leading-edge automatic placement machines. This guarantees top manufacturing quality and long life.

High-quality components.
State-of-the-art manufacturing processes.

The fine opal-glass bodies are created by hand in a traditional European glass manufactory. Each and every one is a unique one-off, hand-blown in a complex procedure from molten glass. It is a procedure that requires incredible skill and enormous experience. And only the best results are approved for the market after strict quality controlling, to be fused together with the other components into a finished luminaire.

Jede Leuchte ist ein Einzelstück
Die filigranen Opalglaskörper entstehen in Handarbeit in einer traditionsreichen europäischen Glasmanufaktur. Jeder von ihnen ist ein Einzelstück und wird aus einer Glasschmelze in einem komplizierten Verfahren mundgeblasen. Ein Verfahren, das viel Erfahrung und großes Geschick erfordert. Erst nach einer strengen Qualitätskontrolle werden die Glaskörper freigegeben und mit den übrigen Komponenten der Leuchte verbunden.
High-quality components.
State-of-the-art manufacturing processes.

Die Elektronik der KOS mit ihren über hundert Hochleistungs-LEDs und den Modulen für die smarte Steuerung wird auf modernsten Bestückungsautomaten in Deutschland gefertigt. Eine gleichbleibend hohe Fertigungsqualität und eine lange Lebensdauer sind damit garantiert.
Perfect light.
Just the way you like it.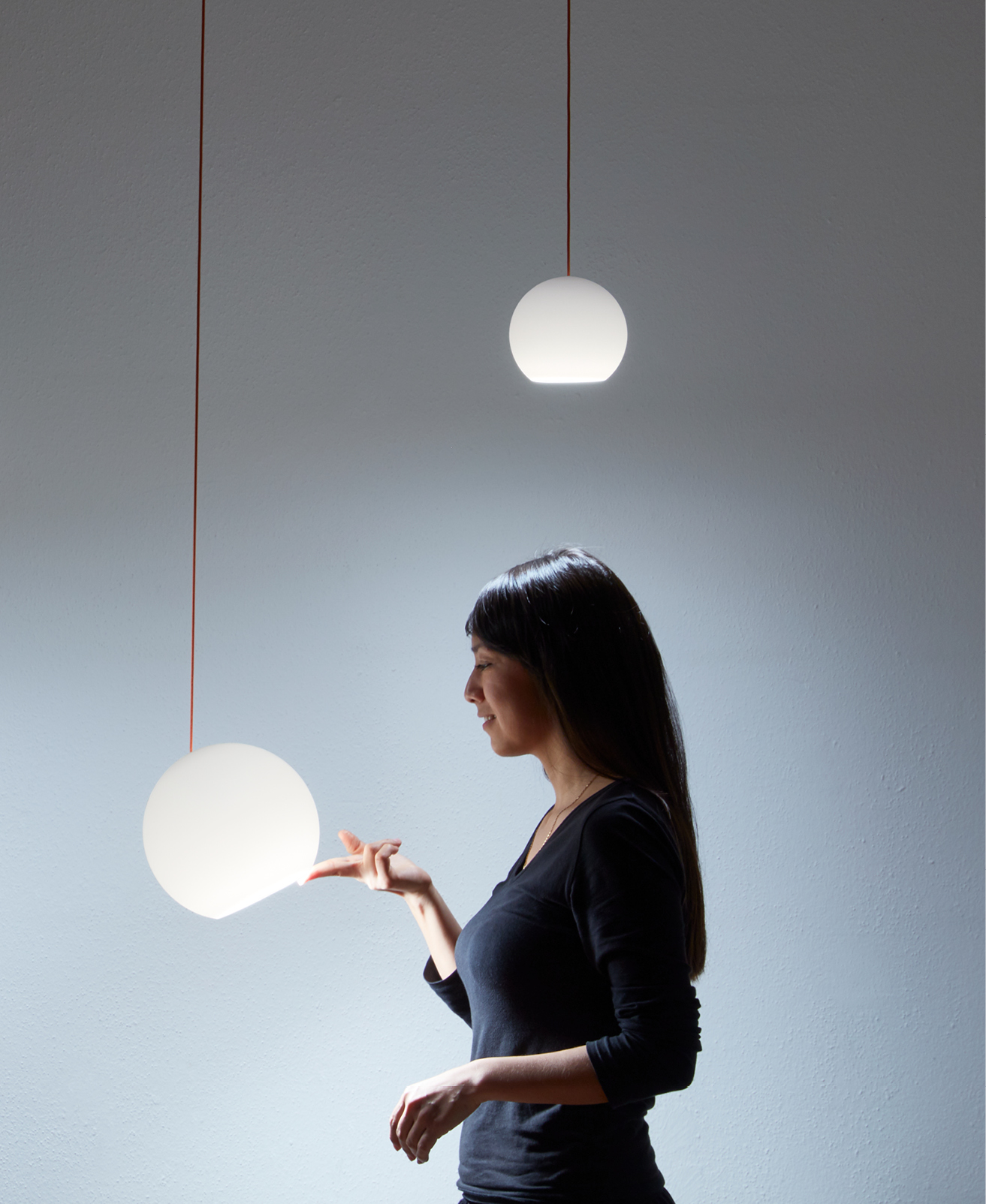 TUNABLE WHITE

Because the color of the light can not only change a room, but also the mood, the light color of the KOS can be regulated by tilting the luminaire body.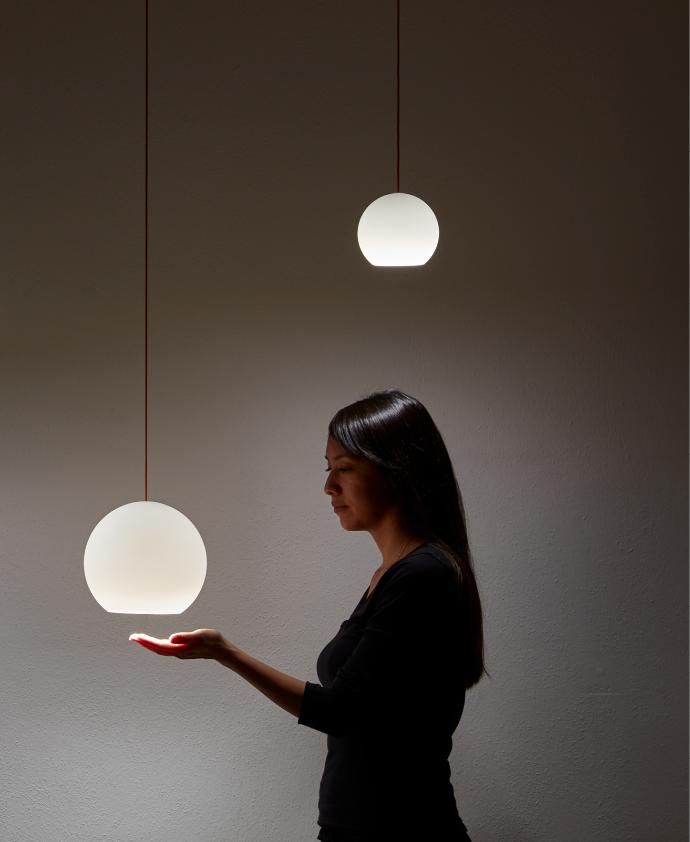 GESTURE CONTROL

Switching on and off and dimming with smooth gesture control. Warm, subdued candlelight or a bright working atmosphere - everything can be easily and continuously adjusted.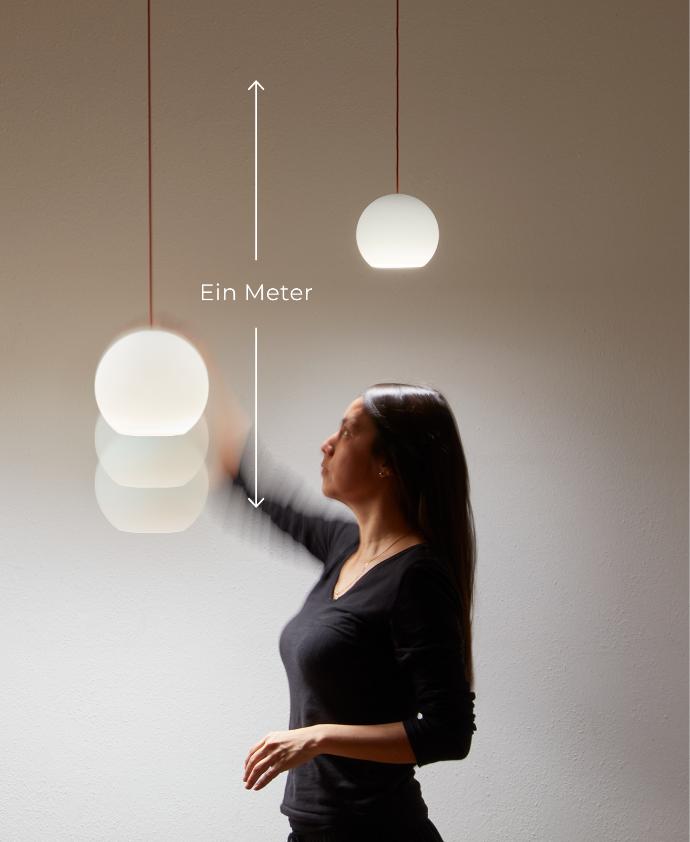 HEIGHT ADJUSTMENT

The KOS can be freely adjusted in height by over one meter. The fine textile-coated cable disappears invisibly inside the lamp body.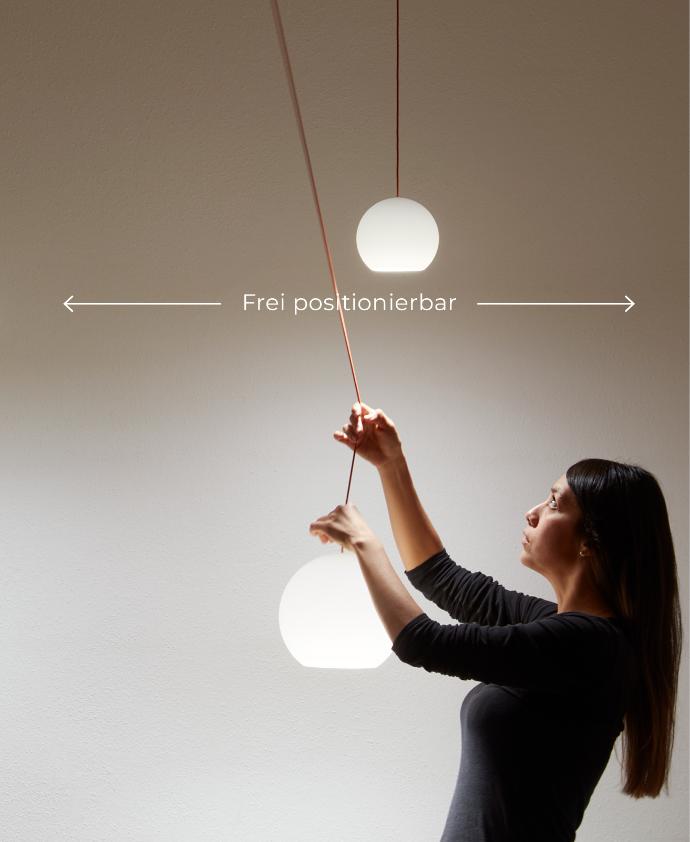 LATERAL ADJUSTMENT

Place the pendants exactly where you want them. If the KOS is suspended in our ceiling track, it can be moved sideways by gently pulling the cable - even during operation.

​
​
​
​
​
​
​
​
​
​
​
​
​
The KOS family.
A system of illumination.

Newsletter
Register for our newsletter and receive regular news, updates and insights from KOMOT.